Episodes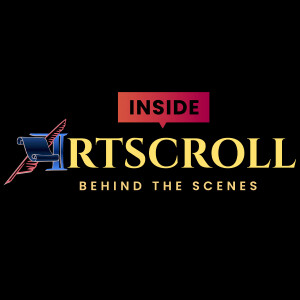 Saturday Jan 09, 2021
Saturday Jan 09, 2021
The newest episode of Inside ArtScroll features an interview with Rav Yaakov Bender, rosh yeshivah of Yeshivah Darchei Torah in Far Rockaway. Rav Bender has just released a new sefer, Rav Yaakov Bender on Chumash, exploring many of the Chumash's timely and contemporary messages of strength, hope and chizuk. He begins with an insight on the parashah, and then shows us how the eternal and holy words of the Chumash are so relevant to us.
Rav Bender believes in you. And in me. And in every Jew.
He believes in our potential for greatness. In our capacity to face challenges with joy and courage. In our ability to change, to grow, to achieve. And he knows that all these things come from the spirit and power of the Torah and the beis medrash.
In his new sefer, as he discusses in this enlightening interview, he gently helps us find our own strengths and reach ever higher.
And he tells stories. So many stories! Rav Bender shares personal memories of his illustrious family. He brings us rare and often unknown stories about the gedolim we know and revere.
We know Rav Bender as a gifted mechanech, a distinguished talmid chacham, a visionary rosh yeshivah, a man completely devoted to his talmidim. We admire his warmth, his passion, and the love he has for Klal Yisrael. Experience all this – and more! – in this interview, and in the new sefer, which can be purchased HERE.